ProFound® Anchor Chairs and Beams
The Profound® Anchor Chair tieback termination is an alternative to the traditional combination of wedge plates, bearing plates, and welded assemblies. A cost-effective cast solution that offers contractors pre-engineered strength and angle variability while removing the need for field welding – speeding up the installation process. The Profound® Anchor Chair is designed and manufactured to the highest quality standards in accordance with certified ISO 9001:2015 standards, using select grades of gray and ductile iron in the manufacturing process in order to deliver repeatable and reliable performance.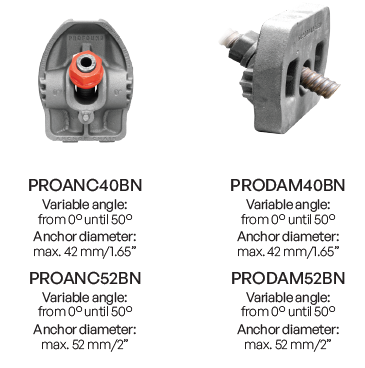 The Profound® Anchor Chair effectively distributes the load of a tieback anchor over a larger area, helping ensure that the tieback anchor is properly installed and that it will not pull out of the ground. The Profound* Anchor chair is available in a variety of sizes and thicknesses to accommodate different tieback anchor systems and load requirements.