Heavy Civil Applications

Earth Retention Systems
CHANCE® helical tiebacks are a pre-engineered mechanical anchoring system for permanent and temporary earth retention. The success of the helical anchor tieback system is based on decades of similar use of CHANCE® anchors in the electric utilities industry. Capacities up to 200,000 pounds per anchor are obtainable with this instant tieback shoring method.
Installation Process
Helical tieback anchors are installed into retained soil with readily available equipment. Once the minimum length is obtained, the installation torque is measured and used to estimate load capacity. This quality control measure, results in very few failed load tests. Unlike other shoring methods, shoring piles allow the length and bearing area can be adjusted in the field to meet the specified load requirements for site-specific conditions. The tiebacks are then tensioned immediately and tested without the need of grout cure time and grouting equipment. CHANCE® helical tiebacks eliminate the cure times and additional equipment costs associated with grouted tendon methods, saving a tremendous amount of project time and cost when compared to other shoring techniques.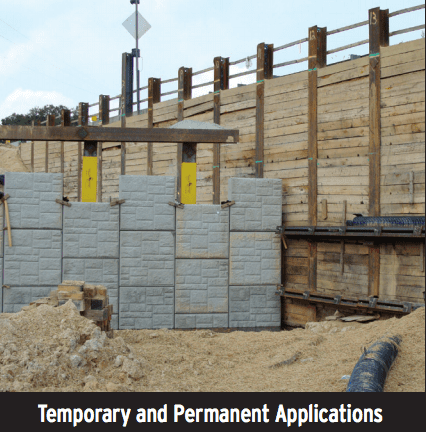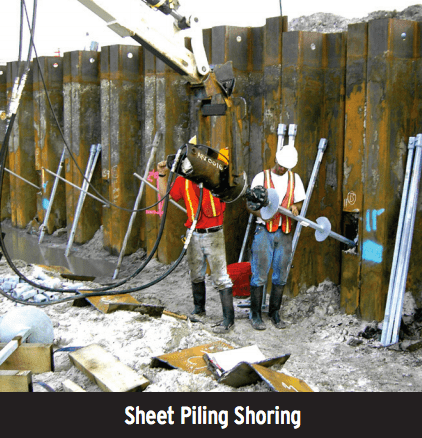 The Leader in Earth Anchoring
Since 1912, CHANCE® has been the leader in the manufacturing of helical products. CHANCE® posses the capability, assets and knowledge of what one would expect from a world-class manufacturer. Operating as a subsidiary of Hubbell Corporation, CHANCE® and its broad network of Civil Construction distribution partners combine quality engineering and expertise with vast construction knowledge.
Temporary & Permanent Shoring Applications
Soldier Pile & Lagging Shoring

Sheet Pile Shoring

Building-Site Preparation

Roadway Expansion

Retaining Walls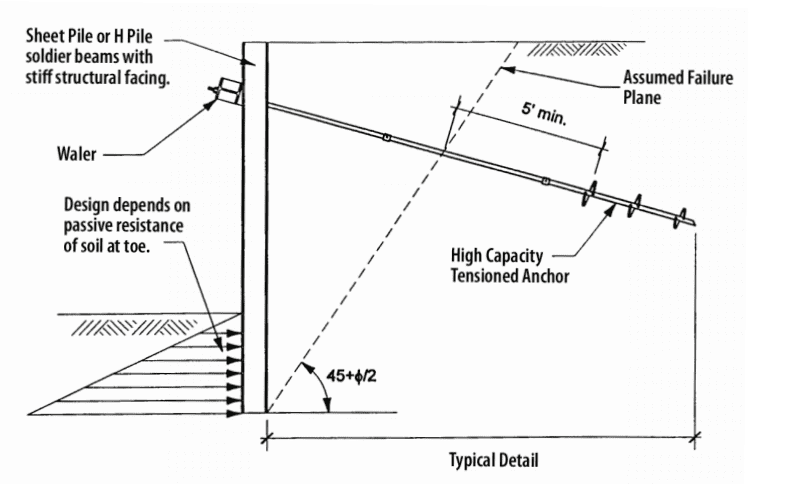 CHANCE® Helical Advantage vs. Conventional Grouted Tendon Methods
Installs with readily available equipment

No Excavation or Spoils

No Dewatering

Immediate Proof Testing and loading

Can be used and extracted for temporary use

Reduced Labor and Equipment Cost

Installs in any weather

Removable & Reusable

Maximizes Flexibility with changing soil conditions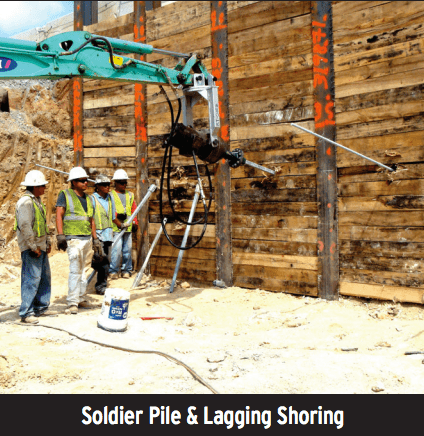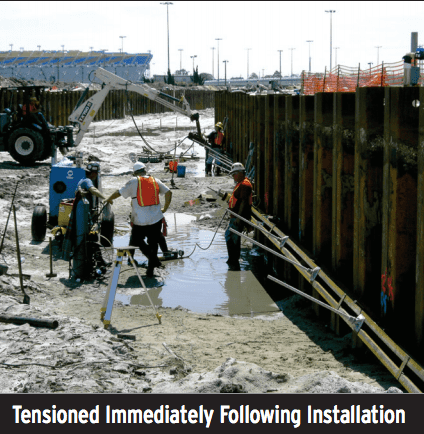 Foundation Technologies, Inc. –Southeast Distribution and Service Center
Our large stock of localized inventory enables us to service your needs quickly, when and where you need it. Our team understands construction, and we know what it takes to get the job done within budget and on time. Our Professional Engineers and Field Support Representatives are on call to assist your team with proper installation techniques, and the quality engineering support you can depend on.