WHY USE IT?
In order to support the entire rebar cage vertically within the drilled shaft and provide proper clearance between the rebar reinforcement and the earthen surface at the bottom of the shaft. The encapsulation of the ends of the vertical rebar provides added corrosion protection.
BARBOOT
®
A simple and economical method of supporting and spacing vertical cage reinforcement at the base of drilled shafts.
APPLICATIONS
Bridge Foundations

Building Foundations

Retaining Wall Foundations

Street Light Foundations

High Mast Foundations

Transmission Line Foundations

Sub-station Foundations

Tower Foundations

Slurry Walls
ADVANTAGES
Saves time and money

Easy installation

Universally adaptable to variable size bar diameters (one size fits all)

Self-locking

Lightweight, yet strong and durable

Engineered with the contractor in mind

Made of high-density plastic, resistant to corrosion, and chemicals common to construction

Economical to use

Indefinite shelf-life and easily stored
CONSTRUCTION BENEFITS
Protects from bar end corrosion.
Ensures that the bar reinforcement is properly spaced and supported within the confines of the drilled shaft or excavation.
Provides quality assurance of the contractor's performance for the engineer and owner.
BARBOOT® MINIMUM PLACEMENT RECOMMENDATIONS
Equally space boots around bottom of the cage

Use one Barboot per 1500 lbs. of steel cage weight; minimum of one Barboot every other vertical bar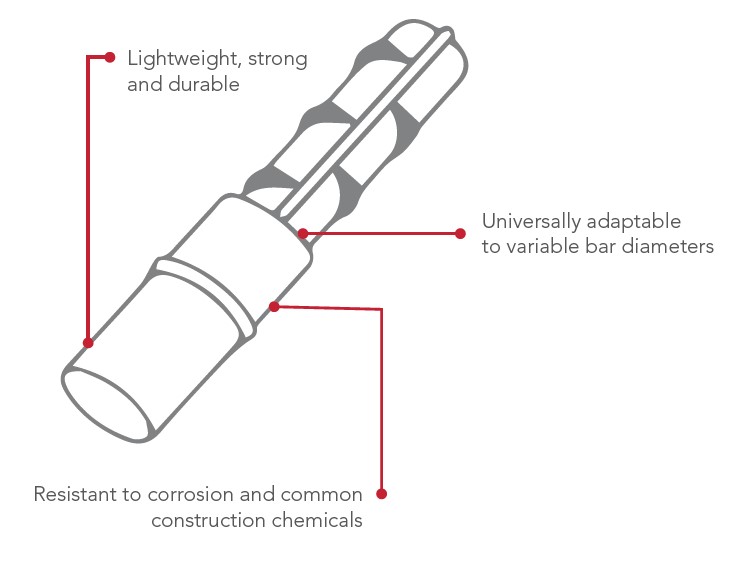 Guiding rebar cage into drilled shaft with Barboots attached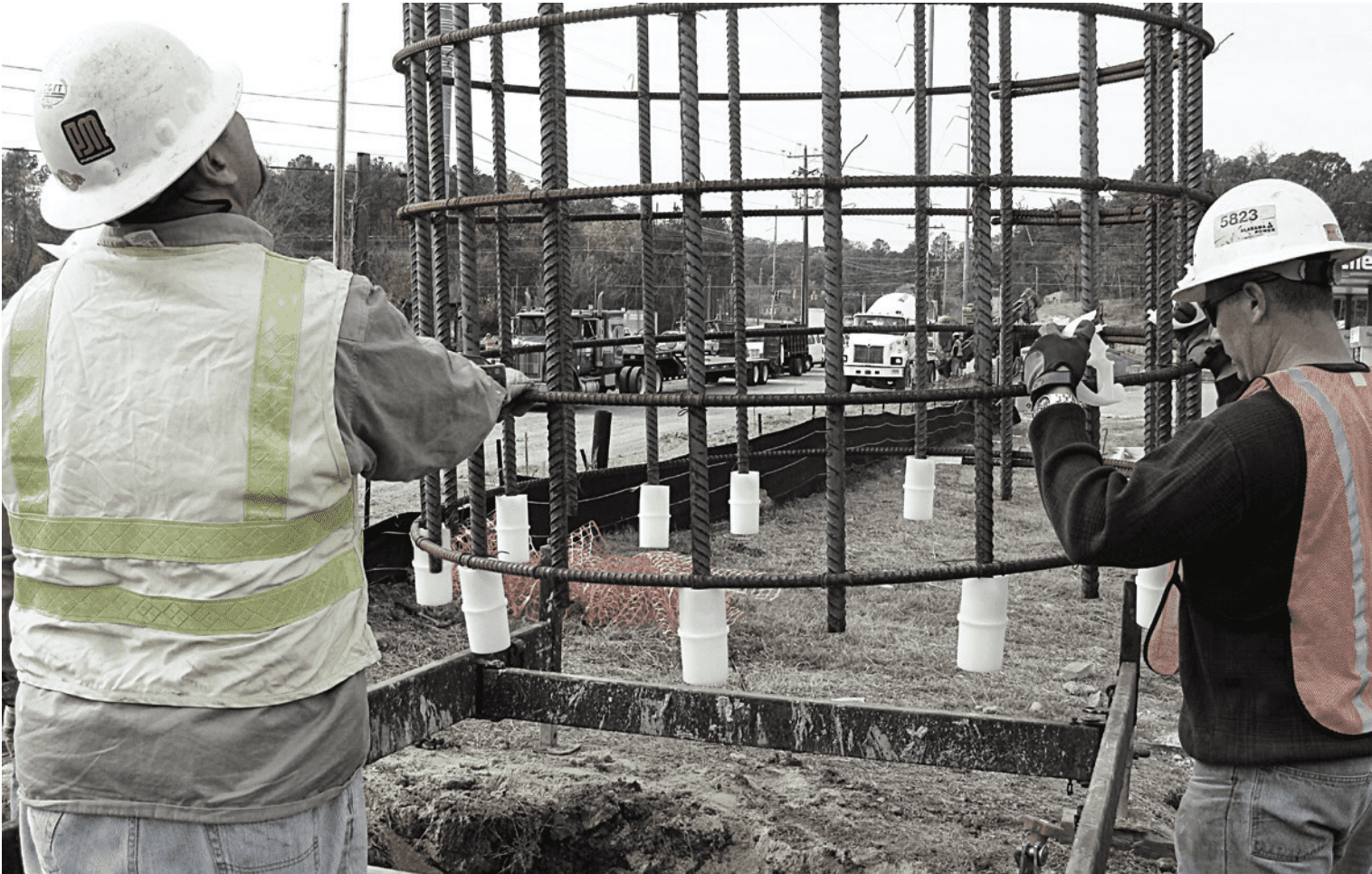 BARBOOT® models will fit #18 bar. Please call to verify cage weight.
Attaching BARBOOT®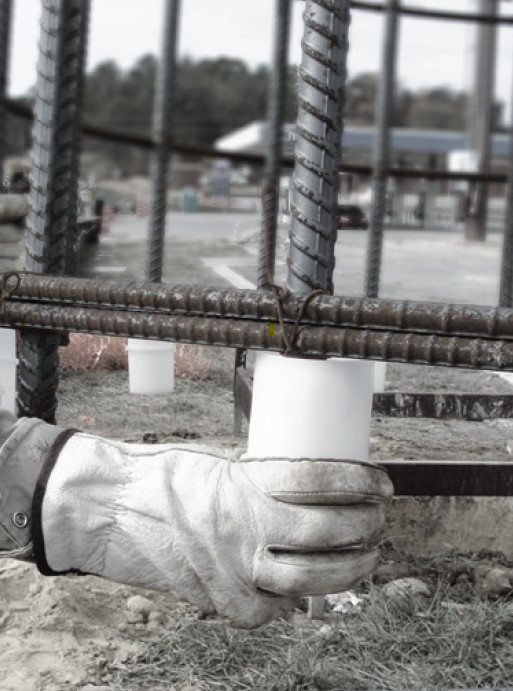 Rebar cage staged with BARBOOT® supports attached