WHY USE IT?
In order to meet a designed clearance requirement that is unusual and cannot be provided with a ShaftSpacer wheel alone.
Hairpins are also used when the close spacing of the horizontal or spiral steel reinforcement prevents the ShaftSpacer wheel from being used as a standalone application.
HAIRPIN
Extension device used in tandem with the ShaftSpacer wheel in order to achieve eccentric spacing requirements and/or meet seismic design considerations.
APPLICATIONS
Bridge Foundations

Building Foundations

Retaining Wall Foundations

Street Light Foundations

High Mast Foundations

Transmission Line Foundations

Sub-station Foundations

Tower Foundations

Slurry Walls
ADVANTAGES
Saves time & money onsite

Easy to install

Lightweight, yet strong, durable

Engineered with the contractor in mind

Excellent guide system for placement of fabricated rebar cages into drilled or excavated shafts

Economical with minimal installation costs
CONSTRUCTION BENEFITS
Customizable to suit any project challenge.

Insures the bar reinforcement is properly spaced and aligned within the confines of the drilled shaft or excavation.

Provides quality assurance for the contractor and owner of the sub-contractor's performance.

Provides quality assurance for the engineer and owner of the contractor's performance.

Installs quickly and easily requiring only unskilled labor.

Increases job profitability because skilled labor is released for more demanding tasks.

Has low labor requirements resulting in project cost savings.
UNUSUAL DESIGN CLEARANCE
Example: the project specification and detail states 9 inch clearance. To achieve this clearance with a wheel alone, the wheel would need to have a diameter of approximately 18 inches. By using a Hairpin bar in conjunction with one of our standard model ShaftSpacer wheels, the 9 inch clearance can be achieved.
CLOSE SPACING OF HORIZONTAL STEEL
Example: the project specification and detail states 6 inch clearance, but the pitch of the spiral is 4 or 5 inches. Therefore, the ShaftSpacer wheel that is normally used for 6 inch clearance is too large and will not attach without interfering with the adjacent spiral bars. A Hairpin is then used to resolve the problem.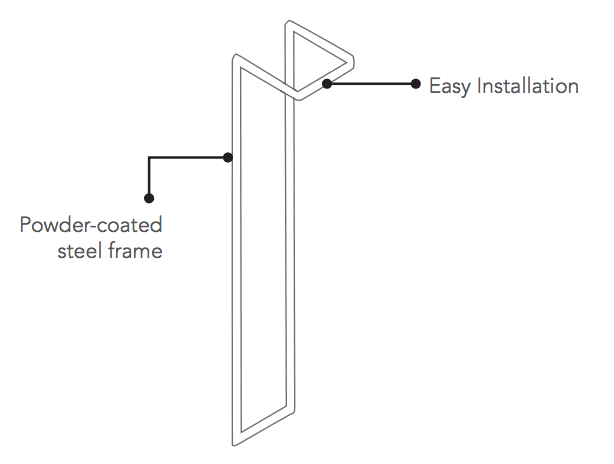 Guiding rebar cage into drilled shaft with Hairpin and ShaftSpacer system attached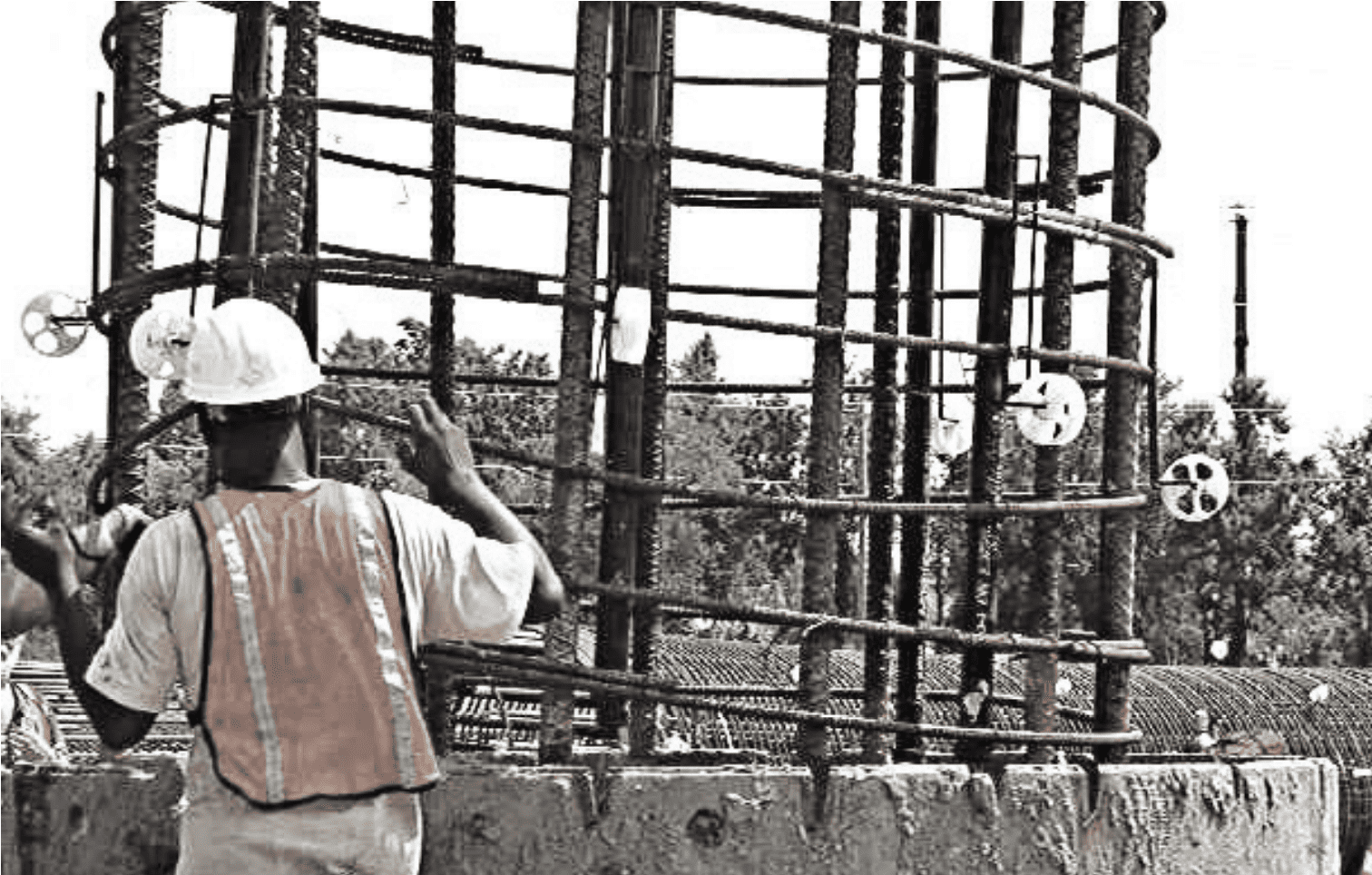 | | | | | |
| --- | --- | --- | --- | --- |
| Model | Offset* | Bar Size | Packaging | Weight |
| HP200E | 2.0" | n/a | 25 | 35 lbs |
| HP275E | 2.75" | n/a | 25 | 36 lbs |
| HP350E | 3.5" | n/a | 25 | 37 lbs |
| HP450E | 4.5" | n/a | 25 | 38 lbs |
| HP600E | 6.0" | n/a | 25 | 39 lbs |
*When combined with a ShaftSpacer wheel, cover will be increased by this amount. All models are powder coated.

Hairpin attached to rebar cage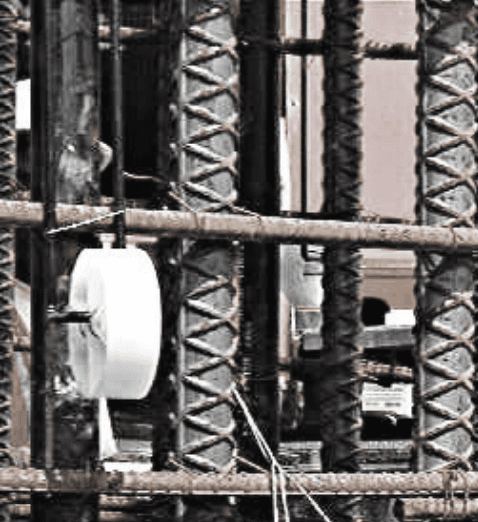 Cagecaster tied to horizontal reinforcement hoops