Florida A&M University Student Services Building Addition
PROJECT:
Installing CHANCE® Helical Pulldown® Micropiles for a two-story, 4,000 square foot addition on the campus of Florida A&M University.
BACKGROUND:
The foundations were initially designed on Auger Cast Pilings, due to a layer of highly plastic clay, and the presence of a construction debris pit within the addition footprint.
The PROBLEM:
Utility lines, which included fiber optics, steam lines, and natural gas, criss-crossed the work area. The deep foundations would need to be installed within six inches of some of these lines, and within three inches of the existing foundation. CHANCE® Helical Pulldown® Micropiles (HPM) were selected to replace the Auger Cast Pilings. The HPM prevented the need for shoring of the existing foundation, and the need for re-locating the existing utilities, thus saving the University an estimated $200,000.00, and cut approximately six weeks off the project schedule.
The SOLUTION:
CHANCE® Helical Pulldown® Micropiles provided the best solution for this project, as they can be installed with small construction equipment, generate no spoils, and can easily penetrate debris. During the project, the piles were installed with a 28,000 lb. excavator and 12,000 ft-lb Eskridge drive head. The working load per pile was 70 kips in compression. (54) SS175 piles with an 8/10/12/14/16 helix and a 5 in. grout column were installed to a depth of approximately 40 ft. and torque values from 9,000 ft-lbs. to 10,500 ft-lbs. Pile installation took four days to complete.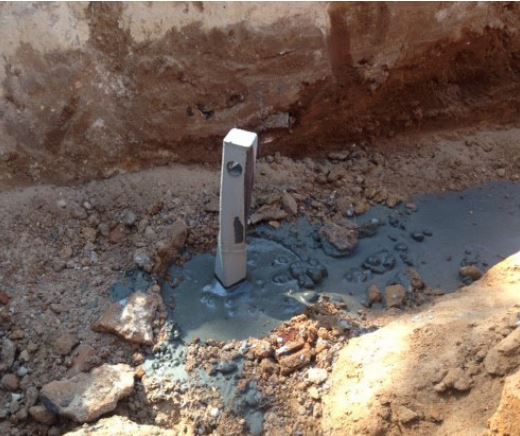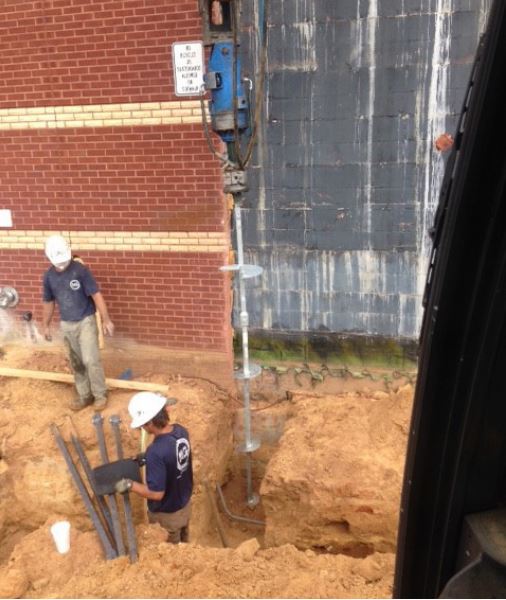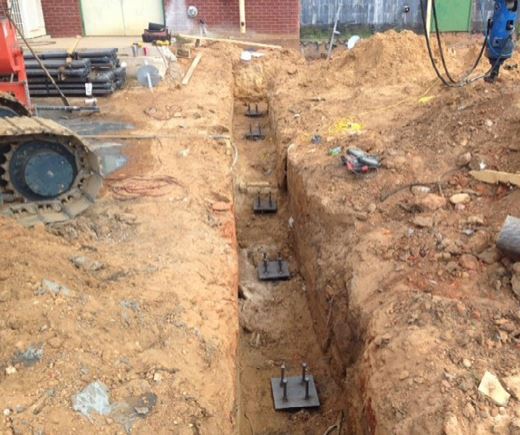 KEY BENEFITS:
Limited Access
Quick installation
Low to no vibration/noise
Standard equipment for installation
Lower mobilization costs - smaller equipment
Time to install faster than concrete
Labor savings - smaller crews